Guest blog: Catering for consumers with food hypersensitivity in the Covid-19 pandemic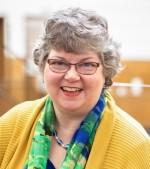 Dr Hazel Gowland is an expert patient advocate, researcher and trainer at Allergy Action. She also lectures on MSc programmes at Southampton University, Imperial College and the University of Kingston. Here, she outlines the risks and challenges people with food allergies have faced when eating out during the Covid-19 pandemic.
Reports of experiences eating out with food hypersensitivity can inform both customers and caterers, raising awareness and reducing risks. Pre-Covid studies highlighted challenges including:
In addition, from October 2021 foods such as sandwiches and salads made and packed on site must be labelled with the name of the product, a full ingredients list and the 14 regulated allergens highlighted if used. Guidance from the Food Standards Agency is available here.
Many catering businesses had already extended their in-house dining and takeaway offer to provide delivered meals via their own or third-party platforms. The investigation following the death of Megan Lee in 2017 and other 'near misses' identified inadequate communication of allergy-related needs when ordering this way. Some leading businesses re-configured their platforms so that all customers would be asked about their food allergies or intolerances. Anybody declaring an allergy or other avoidance requirement would be asked to phone or visit the business in person to talk to staff. There is concern that young adults (who are not always willing to make their needs known to friends and certainly not to strangers) might be tempted to say nothing, and order their food with everybody else without mentioning their allergy.
The pandemic has had a major impact on catering and hospitality operations. In the first lockdown, more restaurants and takeaways provided takeaway and delivered food. They were encouraged by local authority officers to provide the necessary allergen information as required by law, and to implement appropriate allergen controls. One significant concern has been new (and unregulated) businesses marketing through social media and offering meals and other products from home kitchens without providing the necessary information or having appropriate food safety or allergen controls in place.
Following the first lockdown, the 'Eat out to help out' scheme encouraged businesses to re-open with caution, and to implement significant Covid segregation for in-house and outside dining as well as delivery and takeaway. Returning and new staff needed to revisit existing and new policies and procedures and undertake training in line with the new requirements.
As we now know, infection rates increased throughout the autumn leading to localised tiers and businesses operating on a stop-start basis. Trade continues to be uncertain, and capacity is constantly limited by new rules and re-assessed risks. Food supply chains are already disrupted and may be more so by Covid-interrupted manufacturing and port delays as the transition period ends. This may lead to last minute substitutions (for which ingredients may not be the same) and associated risks for food hypersensitive customers.
Whilst there is enormous pressure on businesses to continue to operate and remain viable, it is vital that staff can provide the necessary information and implement effective allergen controls. This is even more challenging as social distancing discourages lengthy dialogue between customers and waiting staff, and face coverings are an additional barrier to communication. Food hypersensitive adult consumers have recently reported the following experiences:
Allergy menus failing to list all the items on offer or to mention the presence of a key allergen in some dishes
A meal being served containing the allergen to be avoided, and the customer being asked to remove it from the plate as kitchen staff are 'too busy' to prepare the dish again
Raised eyebrows and staff asking, "Why are you even here?" when an allergic customer asked for a plain steak and salad
A staff member confused about allergens asking, "Are you allergic to dairy or just milk?"
A staff member cancelling an item from the order just because the guest asked about its allergen ingredients
A staff member serving a dish made especially for a milk allergic person, and then advising that "it contains blue cheese sauce."
Effective strategies to protect those at risk from food hypersensitivity have not changed in the current pandemic, but business practices and priorities have. It is vital that all staff members are trained, supervised and ready to ask about allergies and to ensure they can protect their customers from reactions.