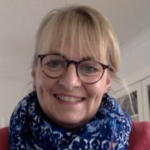 Chair of the Food Special Interest Group, Professor Lisa Ackerley is a Chartered Environmental Health Practitioner and an independent safety consultant providing advice and support to most food industry sectors on food safety issues.
Lisa is Visiting Professor of Environmental Health at Salford University and has lectured on the MSc Environmental Health Course at Kings College, University of London.
In addition, she is Food Safety Adviser to UK Hospitality and a trustee, as well as a Specialist Food Safety Adviser at the Royal Society of Public Health. Lisa is an expert witness, a speaker at many events and conferences internationally and appears regularly as a food safety expert on TV and Radio.
---
RSPH has had a long interest in food safety as a means of protecting public health and is dedicated to working with professionals to share best practice.
The Food Special Interest Group encompasses all aspects of food safety to provide learning and sharing opportunities in an inclusive environment for everyone with an interest in food safety to benefit from our collective knowledge and experience.
Aims of the group
Feeding into government consultations as a professional body
Sharing experiences, competencies and best practice
Organising topical seminars, webinars, workshops and visits
This Special Interest Group is open to all RSPH members with an interest in food safety. If you are a member please access the group.
If you have any questions, please email Anna.