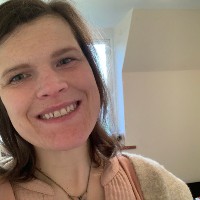 Lorna Collins is an artist, writer and Research Fellow at University College London. Her active research in arts and health began from her PhD, where she was a triple scholar at Jesus College, Cambridge University. She writes articles in several newspapers and journals. Lorna has done a TEDx talk, 'How Creativity Revived Me', which tells her life story and vocation, with the arts. Here, she talks about an upcoming arts and health conference and podcast she has been leading on, which both aim to address how creativity can improve the public's mental and physical wellbeing.
"Creative Lives: Tackling Inequalities" is the name of a conference and series of podcasts, which open a provocative, creative virtual forum. We investigate how creative health approaches and social prescribing can be used to connect and communicate throughout life. At the conference and podcasts, we invite both experts from around the world and also artists, performers, practitioners and experts by experience, from local communities. One of our aims is to provide interdisciplinary cohesion and build a bridge between the academic world and the general public, between policy and third sector organisations.
The team behind Creative Lives are researchers based at University College London, led by myself. Co-Investigators include Helen Chatterjee, a Professor of Biology, founding Trustee of the new National Centre for Creative Health and social prescribing guru, and Humera Iqbal, who co-leads a large international project about Family Life under COVID-19, funded by British Academy, which includes representatives from 10 countries in the study about wellbeing and social inequalities. Our aim is to provide interdisciplinary cohesion and a bridge between the academic world and the general public, between policy and third sector organisations.
Our collaboration is important and timely because the COVID-19 induced lockdown has highlighted an increased need for cultural heritage and social prescribing, to help address the increase in loneliness and social isolation that has impacted the public's psychological and physical health (Marmot 2020). In light of these concerns, community assets, such as arts and community organisations, have responded by producing resources to support people through lockdown. Most resources support individual or collective creativity, including online choirs and dance classes, art making, reading, writing and craft groups, ideas for games, noticing nature, gardening tips and a plethora of other activities which encourage participation, and seek to combat isolation.
These resources demonstrate the need for and potential success of non-clinical approaches (arts, creativity, cultural heritage, the outdoors) and social prescribing to support people throughout their life. We want to draw together professionals and practices which exist across UCL (locally, nationally, internationally), to advocate and expand the practices which we know improve people's health and wellbeing.
This work is particularly timely given the NHS and Public Health England's interest in non-clinical opportunities for supporting health and wellbeing, including the appointment of an NHS Lead for Social Prescribing (community-based referral, including cultural schemes) and recognition of the value and importance of community assets. Globally, organisations such as WHO are increasingly recognising the importance of culture and heritage in identifying the social determinants of health.
Our first podcast features researcher Thomas Kador talking to installation and performance artist Lidia Lidia. Their tête-à-tête provokes fascinating stimulus and intriguing discussions about creativity, and how to build 'creative lives', in the context of young people's mental health.
Every speaker at the conference is remarkable, in their own way. We have Aarathi Prasad from the Institute for Global Health, in conversation with Palestinian artist Jumana Emil Abboud. Rochelle Burgess, from Health of the Public, will have a conversation with artistic director Errol Francis. Kiz Bangerh will take all participants through a lively, interactive Hip Hop workshop. Emily Bradshaw will be creating visual notes, throughout both days, so everyone will leave with a memento. Ultimately, the purpose of this project is to create a virtual forum, which draws together strands from local, national and international networks of social prescribing and creative health. By opening and stimulating a collaborative practice, we apply these resources from creative health and social prescribing, to build new approaches to tackling inequalities.
You can sign up to the conference here and you can listen to the podcast here
Notes:
Co-Investigators: Helen Chatterjee, UCL Biosciences & UCL Arts & Sciences, Humera Iqbal, UCL Social Research Institute, Beverly Butler, UCL Institute of Archaeology, Thomas Kador, UCL Arts & Sciences, Anne Lanceley, UCL Institute for Women's Health, Jo Volley, UCL Slade School of Fine Art, Nina Quach, Head of Programmes (Global Health and Human Wellbeing), Daisy Voake and Rachel Hall, UCL Health of the Public