Guest Blog: West Midlands seeks to mainstream public health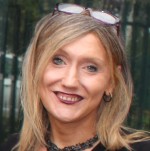 David Kidney, Chief Executive of the UK Public Health Register and Executive Chair of the proposed West Midlands Health Technologies Cluster and Lisa McNally, Director of Public Health, Sandwell, outline the investment and opportunities for innovative public health services and practices across the West Midlands.
Since the outset of the first industrial revolution, the West Midlands has built a track record of 'can do' inventiveness and innovation. It's what powers us to bounce back from adversity. Our region's people are resilient and accustomed to working in ways we now call 'agile'.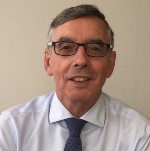 There is a determination to rebuild from this pandemic. As a mark of our ambition, the West Midlands Mayor, Andy Street, has put forward a £3bn package of urgent investment for the Government's consideration. It proposes immediate action on everything from active travel to community health and wellbeing via 5G connectivity.
While big investments in active travel infrastructure and fuel poverty retrofit insulation of homes will undoubtedly have public health impacts, we are especially interested in the proposed Radical Health Prevention Fund. Here are plans for a £23 million investment in community-based health promotion and prevention of ill-health and community-based diagnostic centres. The intention behind these investments is to kick-start an upgrade in prevention work, with a focus on reaching at-risk groups in our society.
For us, recovering from COVID-19 means reconnecting with communities - rethinking how we live and work to protect our environment, whilst growing our economy. The
potential for improving health and wellbeing and reducing inequalities is invigorating.
As the coronavirus response showed, we are fortunate to have an active, competent public health workforce able to work alongside key workers elsewhere in the system. Working with the NHS, local government, social care, voluntary sector and many more, they can and do target key drivers of health inequality.
The £10 million investment to equip public health with cutting edge advances in digital and data-driven health will lead to a healthier workforce and more engaged citizens in the West Midlands.
Our recent experience has demonstrated just how much the public needs greater access to diagnostic and treatment services and our public health service needs access to the results faster. In our region, there are significant health inequalities and a need to provide quicker access to diagnosis and treatment to those with life-threatening conditions. This is an essential part of prevention, helping everyone to stay healthy longer and helping people of working age to remain in employment as long as possible.
We foresee people getting COVID-19 tests done on their daily commute or during their daily shop, with centres in everyday places like transport hubs and shopping centres. The proposed first location for a new centre combines both – the Grand Central retail complex above our busiest railway station.
The £13 million investment will help embed diagnostic and treatment services throughout the community and redefine care pathways to improve accessibility of screening.
We have experienced a COVID-19 wave of infection at great cost – in lives lost, personal trauma and a broken economy. The future is unknown, but we must be prepared for a second wave of this coronavirus, the next novel, unforeseen threat to the public's health or the intensifying health risks associated with climate change.
In the past, our discussions around health have been limited to hospital patients and new treatments. In future, we want people to think and talk more about wider determinants of health, upstream interventions and preventive approaches as well. Only then will we fully embrace all the pillars of public health: health promotion, health protection and equitable access to healthcare supported by science, data and academic public health.
From now on, national and local agencies need to operate as one, seamless system, with Central Government working in collaboration with Local Government, local NHS organisations and local communities. Surely now, there must be a recognition of how inequality leads to increasingly unfair outcomes within our society – with no greater unfair impact than disproportionate rates of death.
The greater impact of the pandemic to date on those who are socioeconomically deprived or from black, Asian and minority ethnic groups has been stark. Resources must be directed to communities that most need them. In future, we want to work to protect vulnerable groups by working with them, fully engaging communities in decision making and utilising the skills and expertise they offer.
In recovery from this gravest of threats, we have a second chance to get things right. That means taking this window of opportunity to step our efforts up not down. We must work together to get the funding right, the data sharing right, the contact tracing right and the involvement of local communities right. The West Midlands region will build on its unique heritage and distinctive strengths and seize the opportunity to reset, rebuild and recharge our region so we come back even stronger.