How the dental workforce is championing MECC for mental health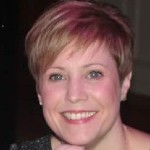 Beverley Moorhouse, Dental Education Programme Manager at Health Education England, told us about the overwhelming support for a mental health and resilience programme from the dental workforce and how this is being put in place.
I am currently leading on the mental wellbeing and resilience programme for the dental workforce across the North West of England. At the moment, we are focused on supporting the mental wellbeing of the dental workforce and building resilience across the profession. We identified that a programme like this was needed even before the Covid-19 pandemic. Understandably, having a mental health support programme in place for staff has become more important than ever, so staff can get mental health advice and signposting to resources. Our aim is to offer mental health training to an existing member of the team within the dental practice, who will then adopt the mental health and wellbeing champion role within the setting and provide support to colleagues.
I am passionate about providing support and sharing the information we have received to help benefit both staff and patients. I have been nominated to provide training across the dental workforce with my two colleagues Vicky Brand and Sue Hodgkiss, as part of the RSPH MECC for mental health training programme.
The NHS Peoples plan 20/21 was introduced in 2020 to support the health and wellbeing of NHS staff. As part of this work, Health Education England (HEE), undertook a survey within the dental workforce to assess the health and wellbeing of the wider dental workforce. A bespoke questionnaire was developed and some of the responses were:
95.7% of the respondents would welcome a mental health & resilience programme
50.8% were aware of wellbeing issues within their practice
The main types of training support that were requested

78.6% Mental wellbeing and resilience courses
64.8% training for senior members of staff
61.1% signposting
75.4% access to referral services
67% self-help material
It was clear from these responses that mental health support was urgently needed and I'm really pleased that HEE is now working with PHE and NHSE to deliver mental health and wellbeing training across the dental workforce. We've been supported by our local dental networks and local dental committees and it's been great to see collaborations across the sector.
The RSPH MECC for Mental Health training fits really well with all of this work and it is great to be part of the first wave of Train the trainer sessions. I found the sessions informative and thought-provoking and the training has given me the confidence to talk with others about mental health. However, as the sessions were three hours long, I realised this would make it difficult for dental practices to attend. It was great to be part of the pilot programme so I could feed this back to help adapt the training for dental practices. We plan to deliver training to approximately 120 dental practices across the North West who will identify a mental health and wellbeing champion to attend the training and then implement it within their practice.
This programme will definitely have an impact on the dental workforce, as we have identified there is a huge need for mental health support for staff, their relatives, and patients. It will help staff to identify when support is needed and where further support if it's needed. It will help to make having conversations around mental health and wellbeing easier and help to lift the stigma of discussing mental health.