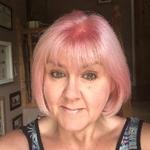 Sandie Keall, Chief Executive Officer of Tees Local Pharmaceutical Committee (LCP), describes her experience of becoming a MECC for Mental Health trainer.
What made you decide to get involved?
Mental Health is a key factor within our work teams following not only the challenging past 18 months of COVID-19 but prior to that workforce pressures have been significant. Following a piece of research within our teams we established that many individuals are not confident in identifying and signposting proactively around the mental health agenda due to concerns about 'doing the 'wrong thing'. Confidence and competence in this area is paramount to ensure not only the mental health and wellbeing within our public encounters but also to protect the mental health of our own teams.
In your view what is the strategic case for MECC for Mental Health?
The ICS has a key strategic aim to protect not only its workforce across all sectors but also in direct contact with the public. There is 'No Health without Mental Health' has been particularly relevant over the past 18 months of challenging times for all and the incidence of anxiety, social isolation and depression have escalated within the North East of England. In addition, many members of the public have struggled to access healthcare services. Community Pharmacy has remained available and has healthcare in a face to face consistent setting which has seen a greater incidence of members of the public requesting support from these valued members of the NHS.
How did you train to become a MECC for Mental Health trainer?
The training was very effective and efficient in its delivery with expertise gained not only from the creators of the programme but from a diverse group of lead trainers across the region with varied and valuable experiences. It is often a challenge to take multiple days out of a busy role but the added value this programme provides to teams was worth the time and attendance at these events.
How was the experience of organising and delivering MECC for Mental Health training?
As a Lead Trainer, delivering the training to the wider healthcare system as well as 'training the trainers' gave me the opportunity to include insights from the wider workforce into the materials for training. We used Zoom sessions for the training which posed a challenge within the mental health remit, in terms of ensuring the safety of delegates, but there were strategies in place to overcome any issues with this aspect of the delivery.
How many MECC for Mental Health training programmes have you delivered so far?
One train the trainer event has been carried out with an excellent group of trainers. We have booked a significant number of training sessions across the region with one co-delivered to date. We have previously delivered a combination of MECC training and Connect 5/MHFA training to our teams.
Whom have you delivered training to?
Around 20 Community Pharmacy workforce and four train the trainer delegates have been trained so far.
How do you think the training has been received by participants?
Participant feedback has been excellent with valued ongoing support offered to our teams to ensure rapid implementation of knowledge to practice. During the sessions engagement was high with some pre work carried out via videos and some pre activities which again were well received. It is important to engage all from the icebreaker to ensure all are able to gain space within the session to express views. The introduction of online etiquette in the beginning of the training was also welcomed to allow all to manage expectations for engagement.
How MECC for Mental Health changed in any way your day-to-day practice?
Day to day practice has been developed with a key strategy being designed within our own organisation as well as an example for others to use within their own environment. We have been contacted by many other organisations to support their training offer around MECC. We are also engaging with another Lead Trainers and their Trainers to share and develop best practice within the area.
How many (more) training programmes are you planning to deliver? And to whom?
We have some local funding to deliver the programme to a significant cohort of pharmacy individuals across the north east and north cumbria region which will ensure that we have mental health champions across the network.
What do you think is MECC for Mental Health's contribution to the development of your workforce?
The development of the workforce is a key component of pharmacy practice. Not only does it develop professional diversity but it offers the teams the tools to enhance their own resilience. They can then support the wider population with a proactive approach to making every contact count in a much more holistic way.
Any other comments you would like to add?
The support from the RSPH team and the developers of the programme provided opportunities for self development and reflection which have enhanced my delivery of this programme and many others that we deliver across the network of pharmacy teams.