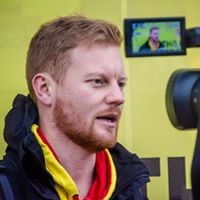 James Grimes is a former gambling addict and is the founder of The Big Step campaign, which is a member of CAGA. James is also a Senior Programme Manager at Gambling with Lives, with responsibility for the charity's education, awareness and training initiatives. Here, he outlines CAGA's ambition to end gambling advertising and promotion and the group of organisations helping to make this happen.
The 2005 Gambling Act has allowed for gambling companies to promote their products in increasingly sophisticated ways and across many different platforms, to no public benefit. The £1.5billion tidal wave of gambling promotion and ineffective light-touch regulation has failed to prevent children being exposed to gambling advertising. Nowhere is this felt more than in football, where the 'gamblification' of the beautiful game has reached saturation point. At the time of writing, only four Premier League clubs do not have an official gambling partner or sponsor. The consequence of this is that a gambling brand is visible up to 89% of the time on 'Match of the Day'.
This level of exposure is proven to cause brand recall, brand loyalty and eventually, consumer intent. By portraying gambling as a legitimate leisure activity through its association with football, the online gambling industry has been able to parasitically infiltrate sport whilst raking in £5 billion profit in the last year alone. The normalisation of gambling through advertising and sponsorship has contributed to a generation of young fans thinking that they must have a bet to watch the sport they love. With 55,000 children addicted to gambling and many more at risk, the long-term damage to the youth of today is too much to contemplate.
The Coalition Against Gambling Ads (CAGA) was formed in October 2020, ahead of the forthcoming Gambling Act review. In the first month, we've brought together a collection of charities, sports clubs, and other organisations to campaign for an end to all gambling advertising, promotion and sponsorship. The growing list of members includes the likes of RSPH, The Gambling Health Alliance, Clean Up Gambling, The Big Step, Gambling with Lives and Lewes FC.
The cross-sector coalition is reflective of the public mood, who largely support restrictions of all forms of gambling promotion. Recent reports from the House of Lords Select Committee on the Social and Economic Impact of the Gambling Industry and the All Party Parliamentary Group on Gambling Related Harm suggest that there is also cross-party political appetite for CAGA's objectives. No member of CAGA is anti-gambling, but every member is anti-gambling harm. We don't want to impinge on anyone's freedom to have a bet, but the long-term public health of young people must be a priority and therefore gambling should be tolerated, but not promoted.
To achieve this, we need your help. Please add your voice to our petition alongside 3,000 others. This was launched by The Big Step, who focus specifically on removing gambling sponsorship across football. If your organisation believes strongly in preventing children being exposed to gambling and ultimately preventing gambling harm, please join our growing movement by getting in touch with us.