The Public Health Workforce: voicing the challenges they face and the solutions to support them.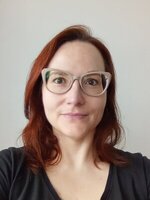 The Public Health Workforce faces unparalleled challenges. They are over-stretched and this is impacting on their wellbeing and ability to deliver services. This is the first post in a series which sets out the issues the workforce is facing and what can be done to address them.
This workforce delivers crucial services which tackle health inequalities and prevent ill-health. We asked our members, who range from addiction support officers and food safety trainers to community health champions and school nurses, about the challenges they face on a daily basis.
They told us that the public health system was under pressure before the pandemic, and it made already heavy workloads even heavier. Whilst our members shared their concerns, they also suggested solutions that would support the workforce. You can download a copy here.
If you have any questions, talk to Dr Fernanda Aguilar Perez on [email protected]
You can read William Robert's, RSPH CEO, blog on the research findings here