HENRY
HENRY's Healthy Families: Tackling Child Obesity Training
HENRY is a solution-focused intervention that works co-operatively with parents to protect young children from the physical and emotional consequences of obesity
Training programme details
The UK is among the most overweight nations in Europe. Evidence shows that the lifestyle habits developed in the early years have a profound impact on future weight status. The programme provides health and early years practitioners with the skills they need to support families of babies and young children in developing a healthy, active lifestyle – and in so doing reduce child obesity.
HENRY contains three main elements:
Information about food and activity to give babies and young children a good start and help the whole family to adopt a healthier lifestyle
Parenting skills to help parents develop the confidence and skills to support a healthy lifestyle and emotional wellbeing in the family
Behaviour change…using solution-focused support as part of a strength-based partnership approach to help families change old habits and achieve their goals
Sample training materials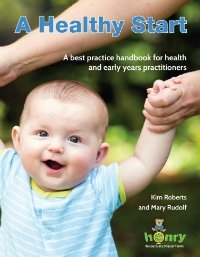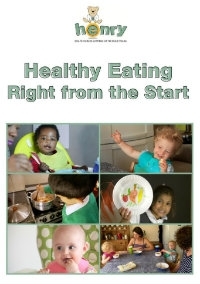 94% of practitioners
leave HENRY training with improved skills, knowledge and confidence to tackle child obesity
At least
70% of obese children
will go on to become obese adults
71% of practitioners
continue to use their HENRY skills more than 12 months after training
How and why RSPH accredited the training programme
HENRY is a national charity founded in 2007, working to make sure babies and young children have a healthy, happy start in life. As part of the accreditation process, the Healthy Families: Tackling Child Obesity with HENRY programme underwent an expert assessment looking at how effectively it equips health and early years practitioners with the knowledge, skills and confidence to effectively and sensitively provide support to the parents of babies and young children at risk of long-term obesity.