Orthoptists- Profession specific descriptor for registered professionals and support workers
As experts in eye function and movement, Orthoptists are ideally placed to make a significant impact on the health and well-being of the population. The focus is on Making Every Contact Count (MECC), healthy behaviour conversation, and highlighting the negative effects of risky behaviours on eye health.
The Orthoptist workforce has a role in public health and supports this through conversations with people in their care about other parts of their lifestyle that contribute to the development of ill-health such as physical activity, smoking, alcohol consumption, and loneliness.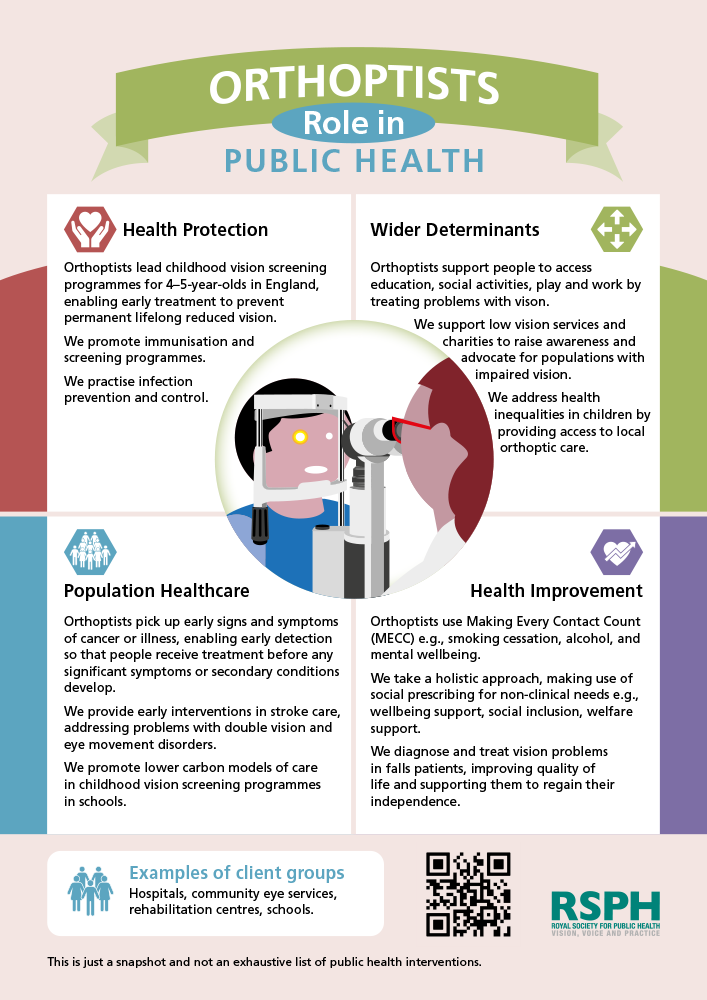 View and download the Orthoptists in Public Health Infographic.