Gambling Health Alliance member spotlight: Beacon Counselling Trust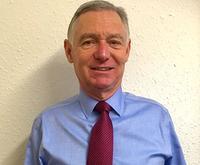 Neil Platt is the Clinical Director at the Beacon Counselling Trust, a mental health support provider delivering a wide range of community-based programmes, through multiple locations across the North West, with the Trust having engaging with over 8,000 patients in the last 2 years. These programmes include general mental health, young people, eating disorders, addictions, veterans, suicide bereavement and families. Neil is an extremely experienced and well-respected mental health clinician with a wide range of qualifications in mental health and emotional wellbeing and has worked nationally and internationally within this field.
Problem Gambling Treatment
Neil leads on the problematic gambling treatment programme across the North West, commissioned through GambleAware and GamCare, a programme that will engage with over 2,500 patients this year. Beacon is one of the largest providers within the National Gambling Treatment Service. He also leads on the Big Deal Young People and Professionals education Programme across the North West, raising awareness and educating young people about gambling-related harms, as well as the professionals that support them.
Research
Neil sits on the Howard League Commission, exploring the relationship between problem gambling and criminality in the UK, the National Institute for Health Research football fans and betting research programme, and is a Winston Churchill fellow, with his research programme exploring the phenomenon of suicide bereavement and problem gambling.
Gambling in the South Asian Community
In partnership with ARA and GREO, Neil has also led on a project within the wider South Asian community to increase awareness and understanding of gambling-related harms within these communities, and tackle the stigma attached to this issue, to encourage more individuals struggling with gambling to access the necessary support. Beacon employs culturally-informed individuals to act as 'Community Connectors' to go out into these communities to offer support and raise awareness. Beacon have engaged with hundreds of people within this community, through working with influential bodies such as The Muslim Council of Britain and the Lancashire Council of Mosques.
Workplace Charter
Neil also leads (in partnership with ARA, UNITE and GREO) on The Workplace Charter, which provides a framework for action to help employers, trade unions and the wider workforce, build good practice in their organisations regarding gambling-related harms. The Charter supports all types of employers, large and small, from public, private and voluntary sectors. It offers practical, evidence-based ways in which employers and trade unions can commit to promoting the health and wellbeing of their workers experiencing or at risk of experiencing GRH. The TUC, with 48 Unions and 5.5million members will be signing the charter this year.
Level 2 Award in Tackling Gambling-Related Harms
Neil (in partnership with RSPH, ARA and GREO) has also recently launched a Level 2 Ofqual course, 'Bet You Can Help', with the objective of the qualification being to provide individuals with an understanding of the impact of harmful gambling and to enable them to identify, engage with, and support individuals that may be at-risk or experiencing gambling-related harm, using simple first aid modelling. After completing the course individuals will receive a Level 2 Award in Tackling Gambling-Related Harms.
Gambling and the Criminal Justice System
Neil (in partnership with ARA, RCA and GREO) is also leading on a new education and intervention program for Police Custody suite staff in England, Scotland and Wales, commencing in the second half of this year. This will provide, universal, standardised education and screening protocols in the Criminal Justice System, in a way never delivered before, to facilitate engagement with the National Gambling Treatment Service.
Affected Others Gateway
More recently, Neil has received funding, along with ARA, to open an 'affected others' gateway, working in collaboration with DrugFAM, to offer both therapeutic and practical support to anyone that has been impacted by another individual's problem gambling. This hub will be based in Preston and will act as a first point of call for those affected to be signposted and referred for the most appropriate support to assist them with their situation.
If you have questions or want to know more about any of Neil's work please contact him on [email protected]