Everyday Interactions case studies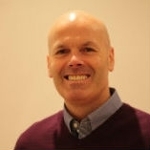 Cliff Kilgore
Consultant Nurse Intermediate Care/Older People
I was asked to see Mr A by his General Practitioner due to concerns raised by Mr A's family and to prevent hospital admission. Mr A's memory has been getting worse over the last year but he did not have a formal diagnosis of dementia.
Once a physical reason for his reduced cognition was excluded I was able to consider what I needed to do in order to ensure Mr A received the appropriate assessment and intervention for suspected dementia.
---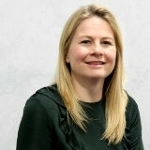 Gill Rawlinson
Senior lecturer, School of Health Sciences, University of Central Lancashire
Within the musculoskeletal physiotherapy services at Salford Royal NHS Foundation Trust we have worked over the last year to improve the identification and recording of lifestyle risk factors and the support offered for health and lifestyle behaviour change using the 'making every contact count' (MECC) approach.
Within our MSK clinical assessment and treatment service (CATS), patients also receive a 15 minute pre-assessment appointment which includes health measurements, pre diabetes screening and NHS health checks where eligible. We have used the smoking, alcohol and obesity logic models alongside our clinical work to inform and guide, and most importantly move towards better recording and measurement of inputs and output , including contacts and outcomes.
---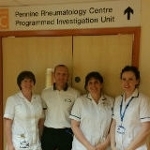 Lucy Knott
Physiotherapy Team Leader and Rheumatology Physiotherapy Specialist, The Pennine Acute NHS Hospitals Trust
I was initially very enthusiastic about trying the impact pathways in clinical practice; however, when I looked at them more closely I was slightly underwhelmed. This was mainly aimed at the lack of guidance on how to record and collate the interventions, something that as a department, we had been eagerly anticipating.
Despite my initial reservations I took the models to the rheumatology team, which has no existing framework of raising lifestyle issues and the physiotherapy team who routinely have healthy conversations around lifestyle, to see how they could be used in practice.
---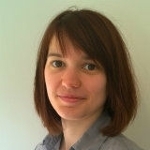 Ruth Crabtree
Yorkshire Ambulance Service NHS Trust
Within Yorkshire, ambulance clinicians are able to refer patients with potential alcohol misuse problems to specialist alcohol services 24 hours a day, 7 days a week, enabling access and support to appropriate care for those most in need, at the time they need it.